Our Departments
One of the main strengths of United Group for Trading lies in its management consistency and cooperation in order to achieve the required objectives, depending on the most successful, committed and dedicated team of professionals, while providing them with a work environment which inspires the spirit of affiliation and teamwork despite their different scientific and cultural backgrounds.
The Group aims to launch initiatives and events that contribute to the enforcement of the Group's individual potentials and their trust in one another, in addition to rewards and incentives which promote commitment and loyalty acquired by employees from day one. The Group is also  keen to lay out a full description of jobs and a clear policy of hierarchical order to ensure that all employees are promoted  according to their real potentials and efforts, which is an incentive to each individual in the Group.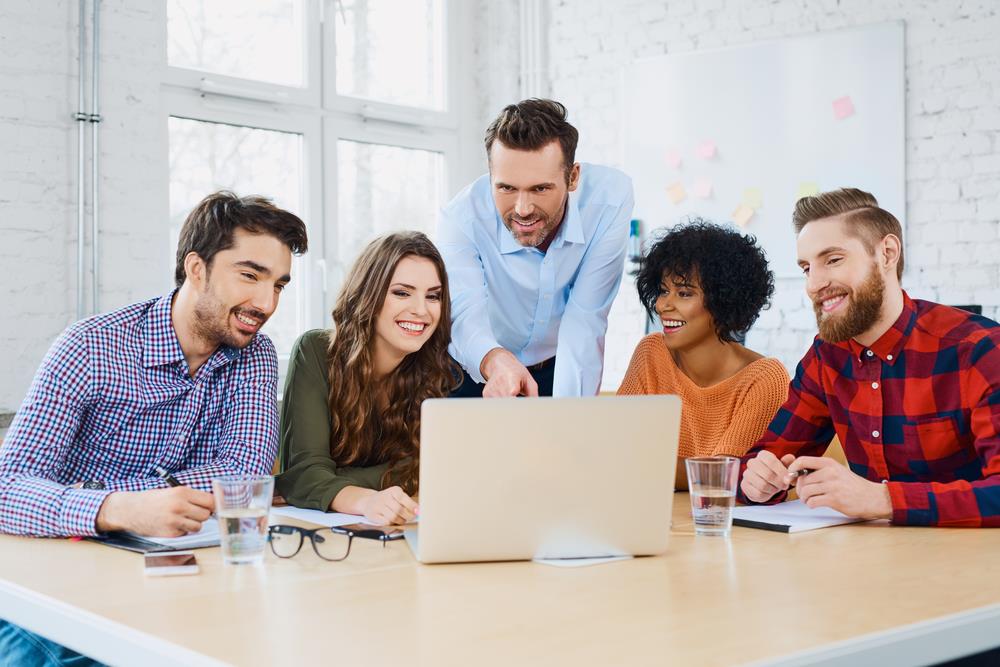 WE ARE POSITIVE
Once you replace negative thoughts with positive ones, you'll start having positive results.
Our Departments
With the objective of achieving a continuous flow of coordination between the different departments, the Group depends on the latest means and solutions in order to create a language of communication between the individuals working within an individual administration, or various. This same language is also used between the Group and the companies affiliated to it, on the one hand, and the client on the other, hence contributing towards the precise conveying of instructions and orders from the senior management to the lower administrations and branches.